Welcome
Welcome to the home of the Clairemont Repeater Association.
CLARA is a non-profit service organization serving most of the Southern California Amateur Radio area. Visitors are welcome to use our repeater systems for short QSOs as long as they practice courteous and considerate operating procedures. Join us if you are looking for a great repeater group, want to expand your Amateur Radio experiences, and would like to make friends along the way. Learn more.
Upcoming Events: The next CLARA tailgate party will be on Saturday, December 16th, and the next CLARA breakfast will be on Saturday, January 20th. See the sidebar for details.
News
Trip to Santiago Peak
December 4, 2023
Part of the CLARA tech team visited Santiago Peak over the weekend for routine repeater maintenance. Pictured near the peak are Bob, KD6IOW; Dale, WE6ER; Jeff, N6JSV; and Steve, K6ITR. A couple of goats also made a surprise appearance.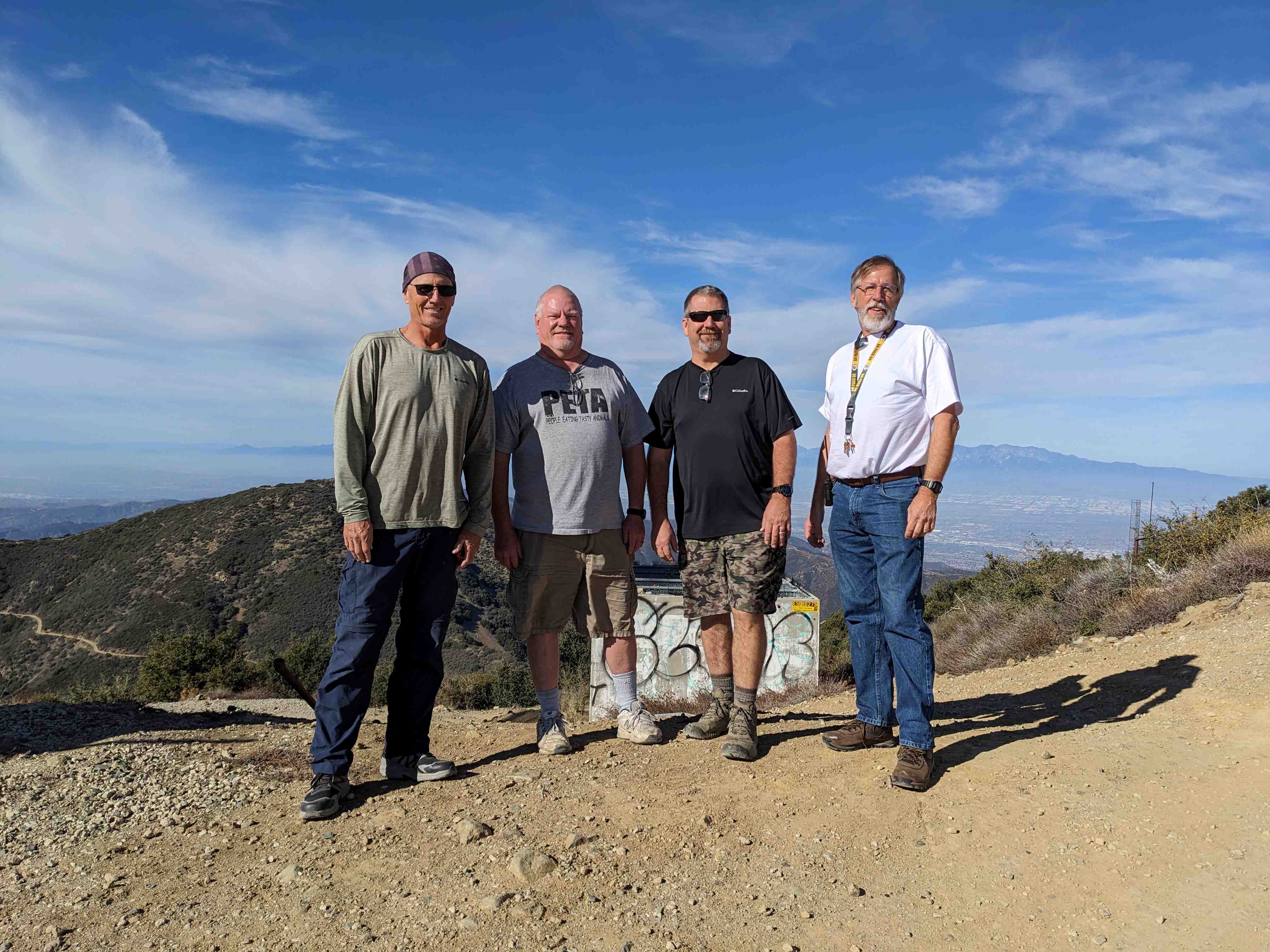 CLARA Field Day featured in QST Magazine
December 1, 2023
The December 2023 issue of the QST Magazine, page 66, features CLARA at Field Day 2023 with a nice group photo taken by Dave, W6DLR. ARRL members can view the full QST magazine online at ARRL.org.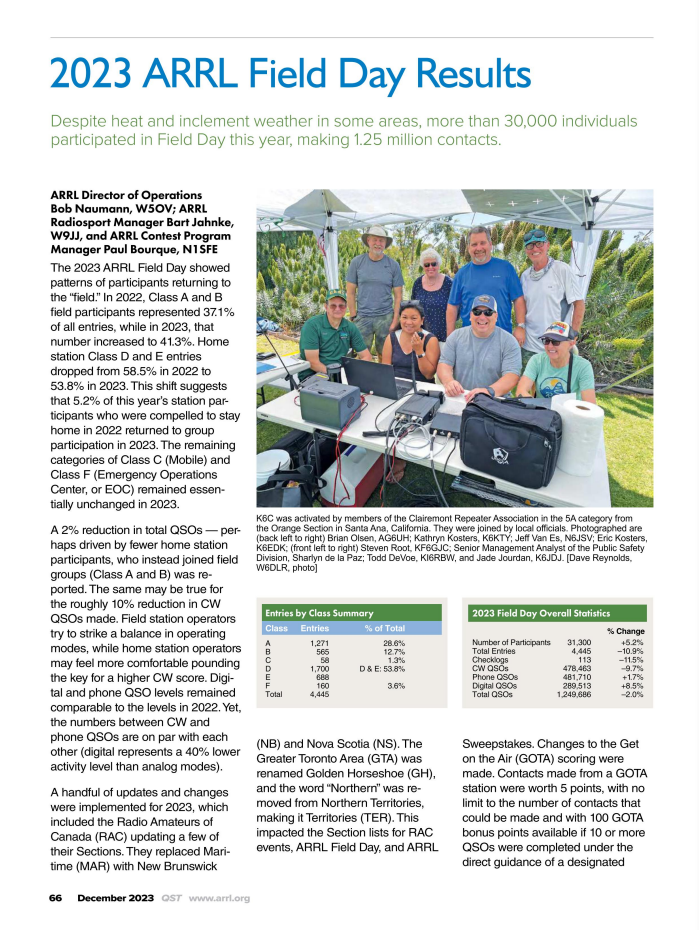 Reprinted with permission, December 2023 QST; copyright ARRL.
Amateur Radio Test Sessions at Irvine Valley College
November 20, 2023
Looking for an amateur radio test session near you? The Irvine Valley College Amateur Radio Club is now offering test sessions in Irvine. To find upcoming test sessions near you, check hamstudy.org.
November Breakfast Meeting
November 18, 2023
The bi-monthly breakfast meeting on November 18th was well-attended. Highlights include:
Steve, K6ITR, gave an update on the tech team's trip to Santiago Peak to do a maintenance and wellness check on the repeater. Steve said the repeater now has a 3-minute timeout and the courtesy tone was restored. He reminded CLARA users to wait for the courtesy tone before keying up.
The proposed update to the CLARA Bylaws was approved. The bylaws can now be accessed from the bottom of the Membership page.
Dave, W6DLR, showed the December issue of QST magazine featuring CLARA Field Day 2023, and said CLARA is planning a weekend camping trip for Field Day 2024 (June 22). The proposed location is Rolling M Ranch in Chino Hills State Park. Stay tuned for more information.
Every Christmas season, CLARA supports Toys for Tots, a US Marine Corps Foundation that provides gifts to children in need. If you'd like to donate, bring a new, unwrapped toy to the December tailgate party.
Congratulations to Jade, K6JDJ, for winning the raffle.
Congratulations to Garrett, KN6NYR, for being voted in as a Member.
Welcome to new Associates, Hank, KO6H, and Carl, KO6BUB!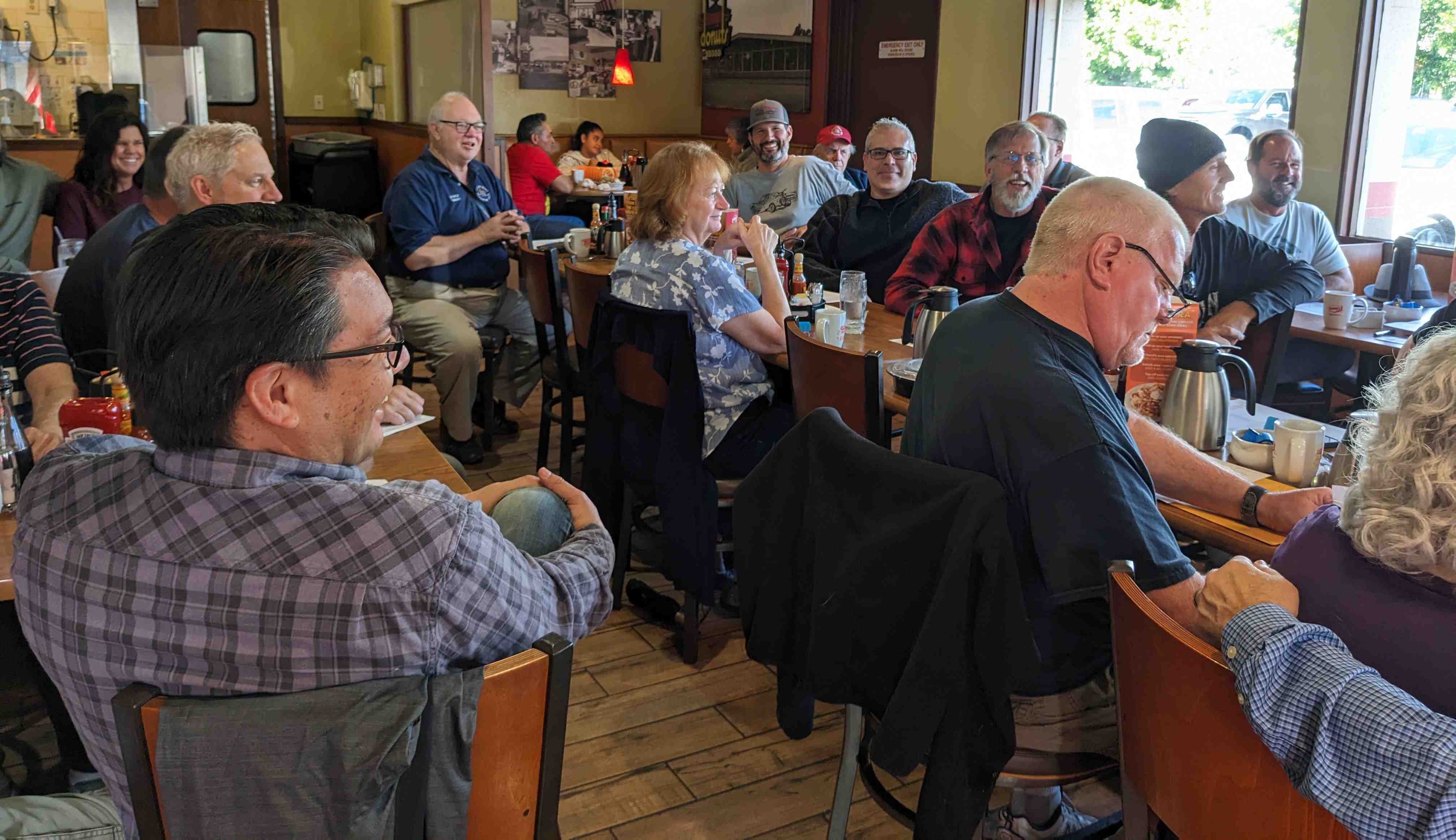 Photo credit goes to Darcy, WI6ORG.
Full Moon Hike
October 29, 2023
Several CLARA members and friends enjoyed a hike Friday evening on Santiago Truck Trail in Modjeska Canyon. It was a fun evening, complete with costumes, giant spiders, and a lovely sunset followed by a bright full moon.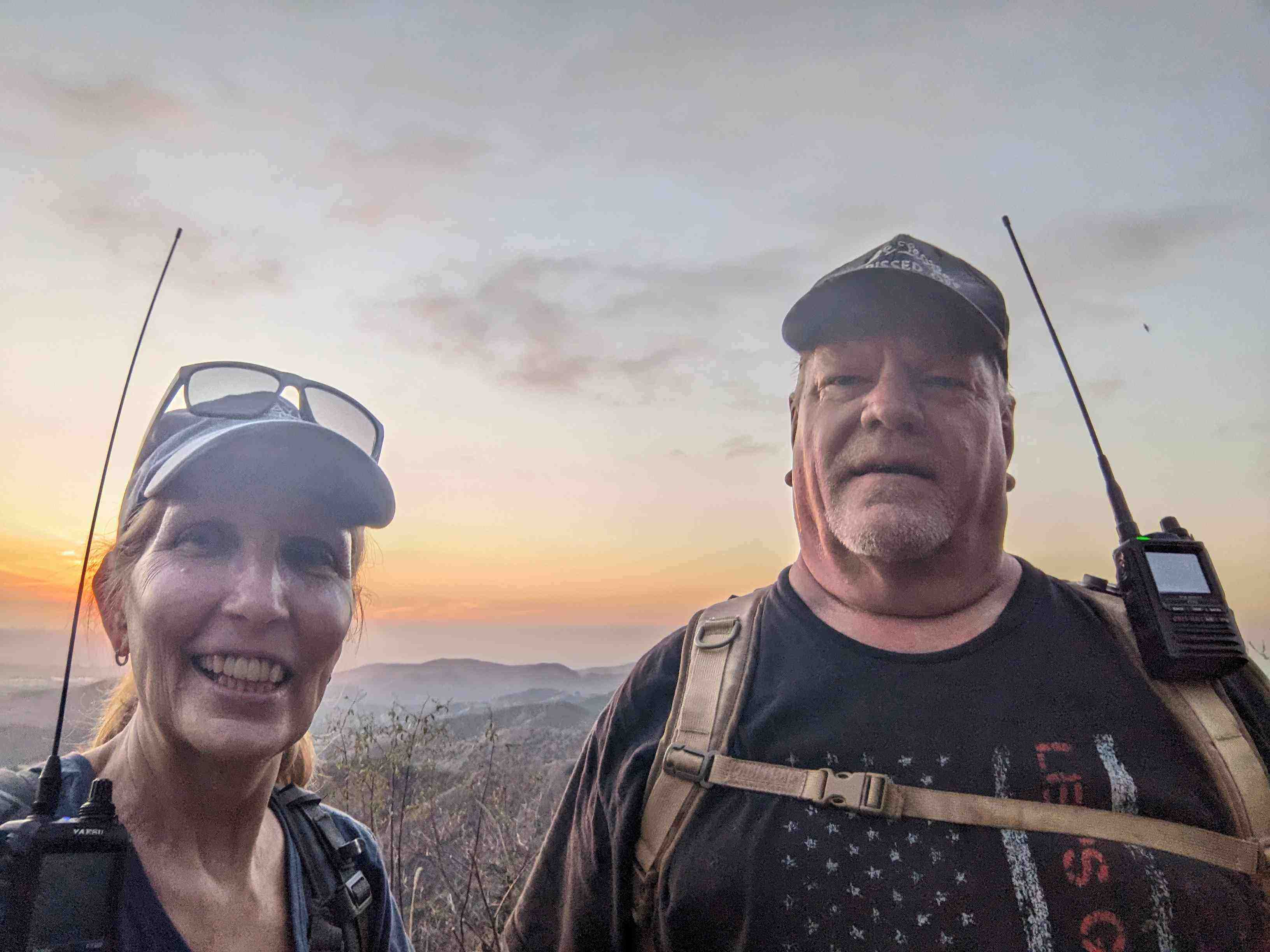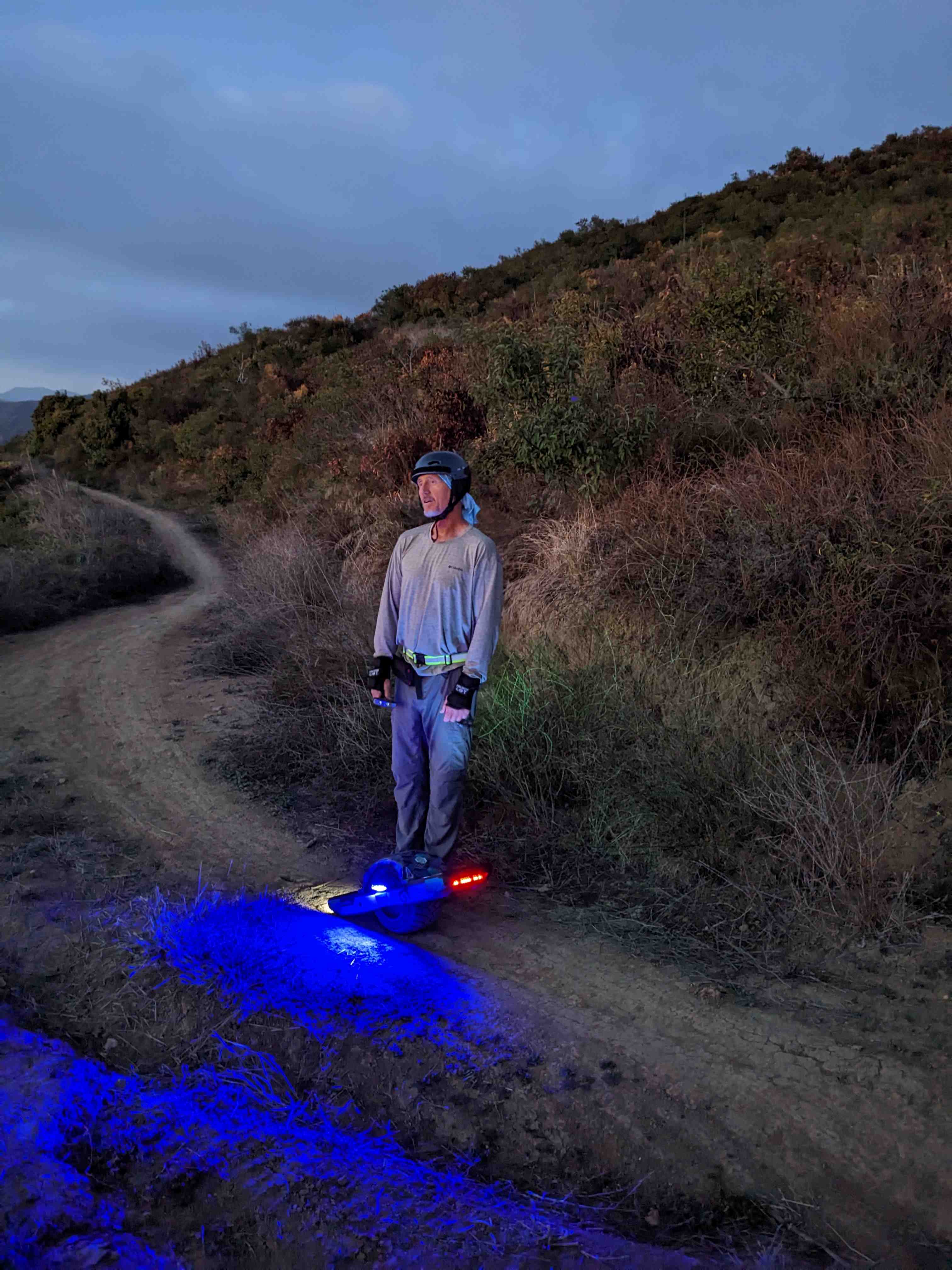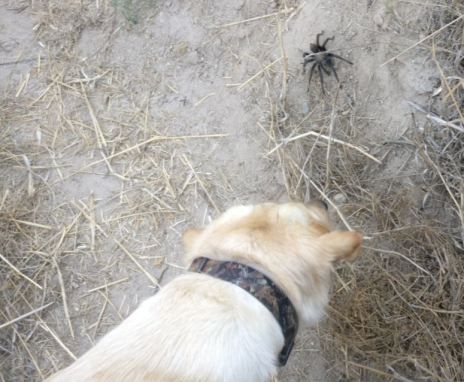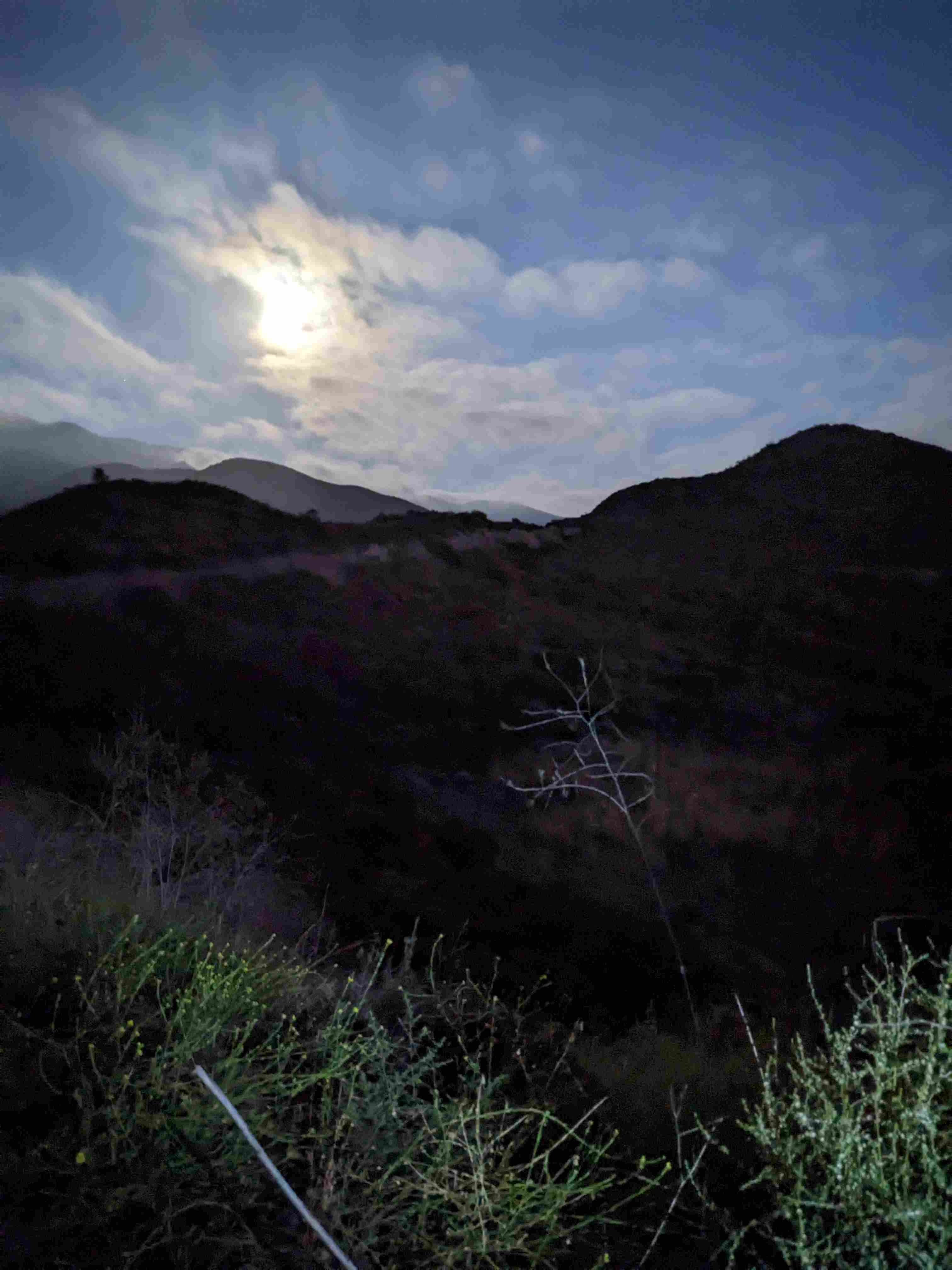 If you are interested in participating in events like this in the future, join the CLARA weekly nets, and follow The Unofficial 145.220 Repeater Group on Facebook.
Photo credit goes to Jade, K6JDJ; Eric, K6EDK; and Darcy, WI6ORG.
New Associates
October 27, 2023
We extend a warm welcome to new Associates Tom, WA6TZ, and Greg, KC6PCB!
Tailgate Video
October 26, 2023
Thanks to Mike, N6QG, we have a video of the tailgate party with a bird's eye view from his drone.


October Tailgate Party
October 21, 2023
CLARA had a bi-monthly tailgate party on October 21st. It was held in Corona, and was well attended by radio enthusiasts from both sides of the mountain. It was a nice evening with friends, perfect weather, dogs, a drone, and lots of fun conversations.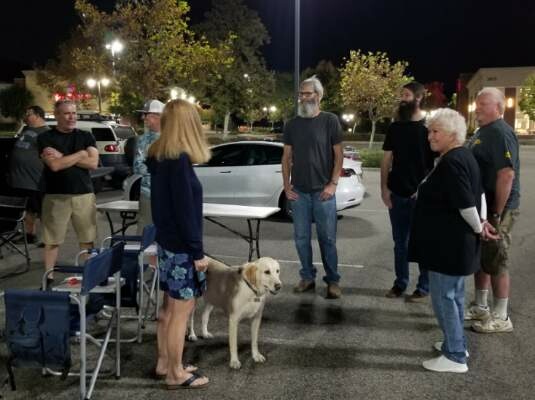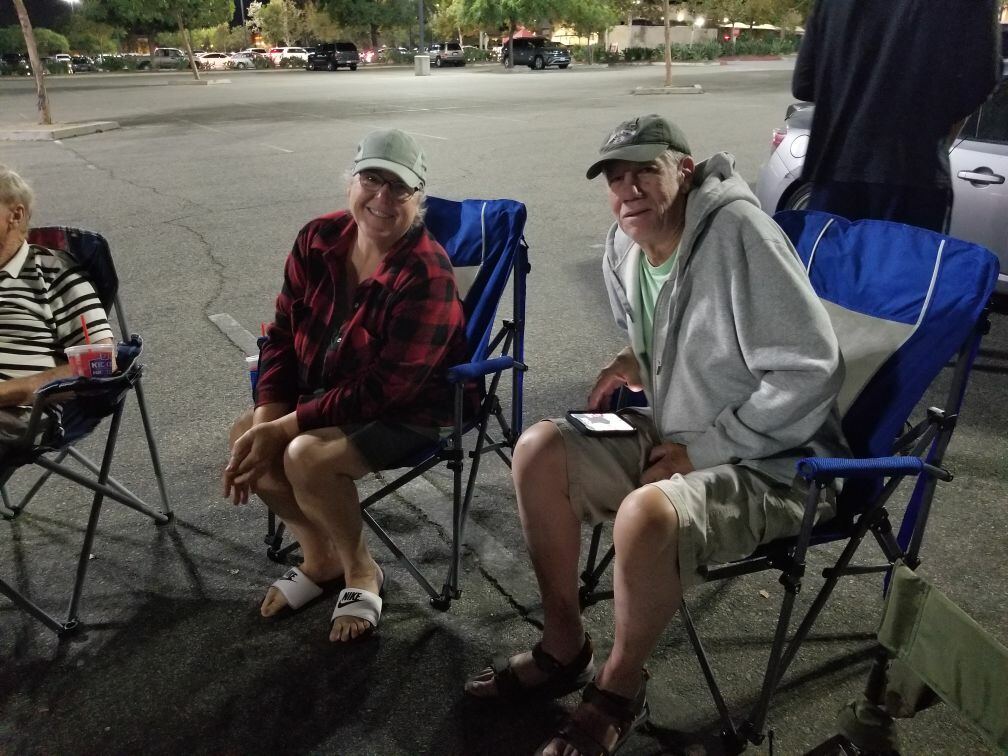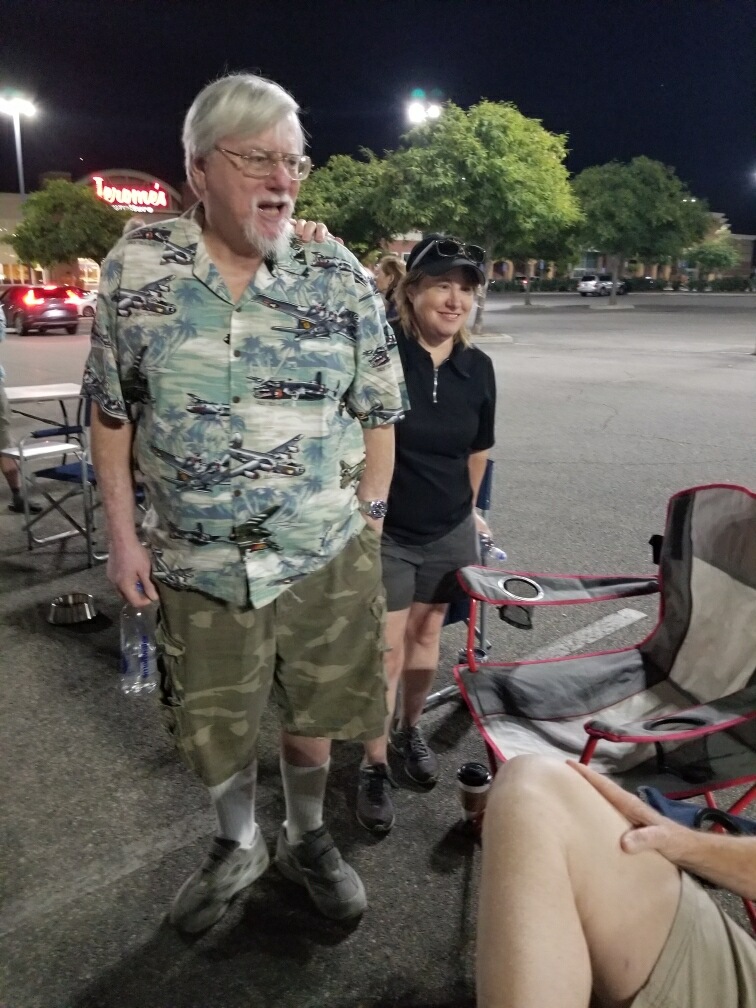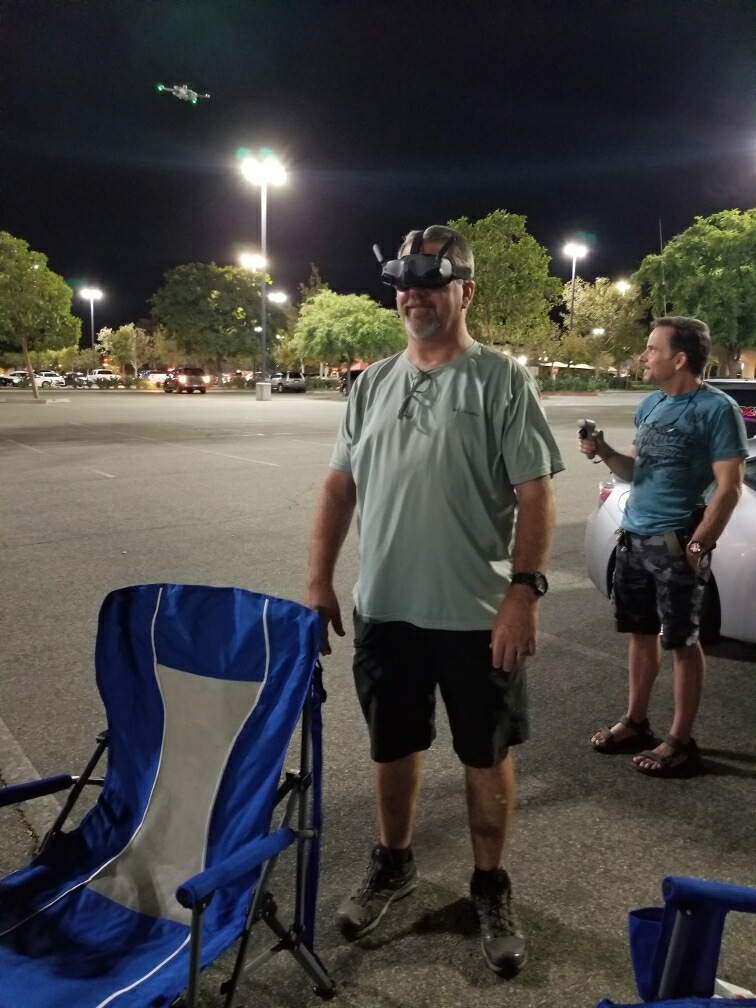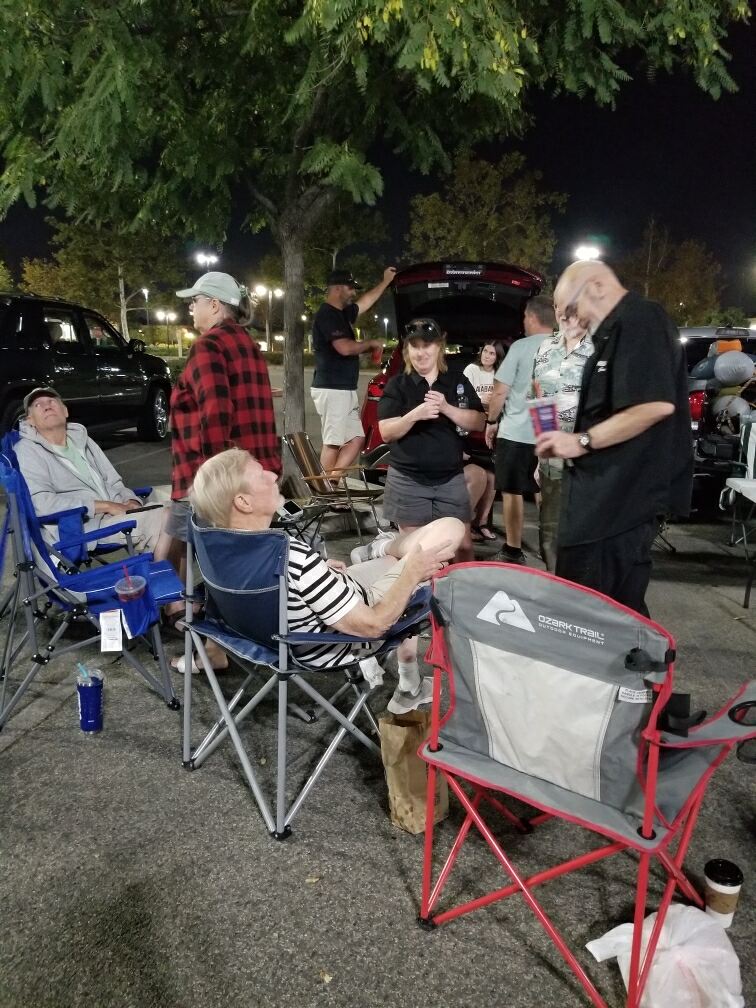 Photo credit goes to Jade, K6JDJ; and Jeff, N6JSV.
STEM Net is now Recorded
September 29, 2023
The Thursday night STEM Net by Dale (WE6ER) is now being recorded and published at CLARA 145.220 STEM Net on Spotify. Thanks to Kevin (AJ6EE) for setting this up, and doing the recording and editing.
September Breakfast Meeting
September 16, 2023
CLARA had a bi-monthly breakfast meeting on September 16th. Topics included board member reports, updates to the website, a proposed new logo for stickers and/or shirts, and a proposed update to the CLARA bylaws. Voting members who were not in attendance will receive a voting package by email for the bylaws. Congratulations to Dale, WE6ER, for winning the HRO gift certificate. Welcome to new Associates Ruben, KN6ZJM, and Neal, KM6YY!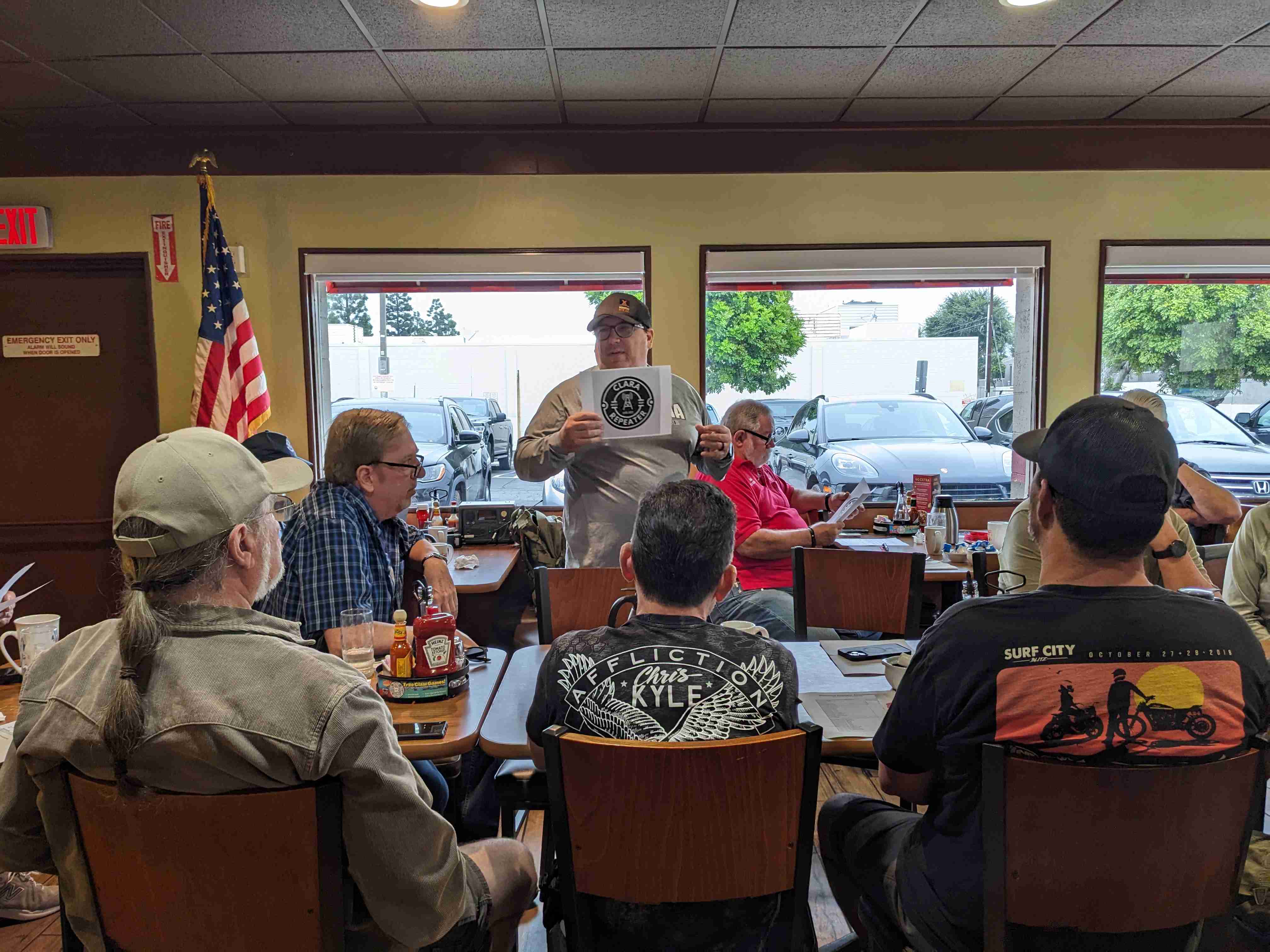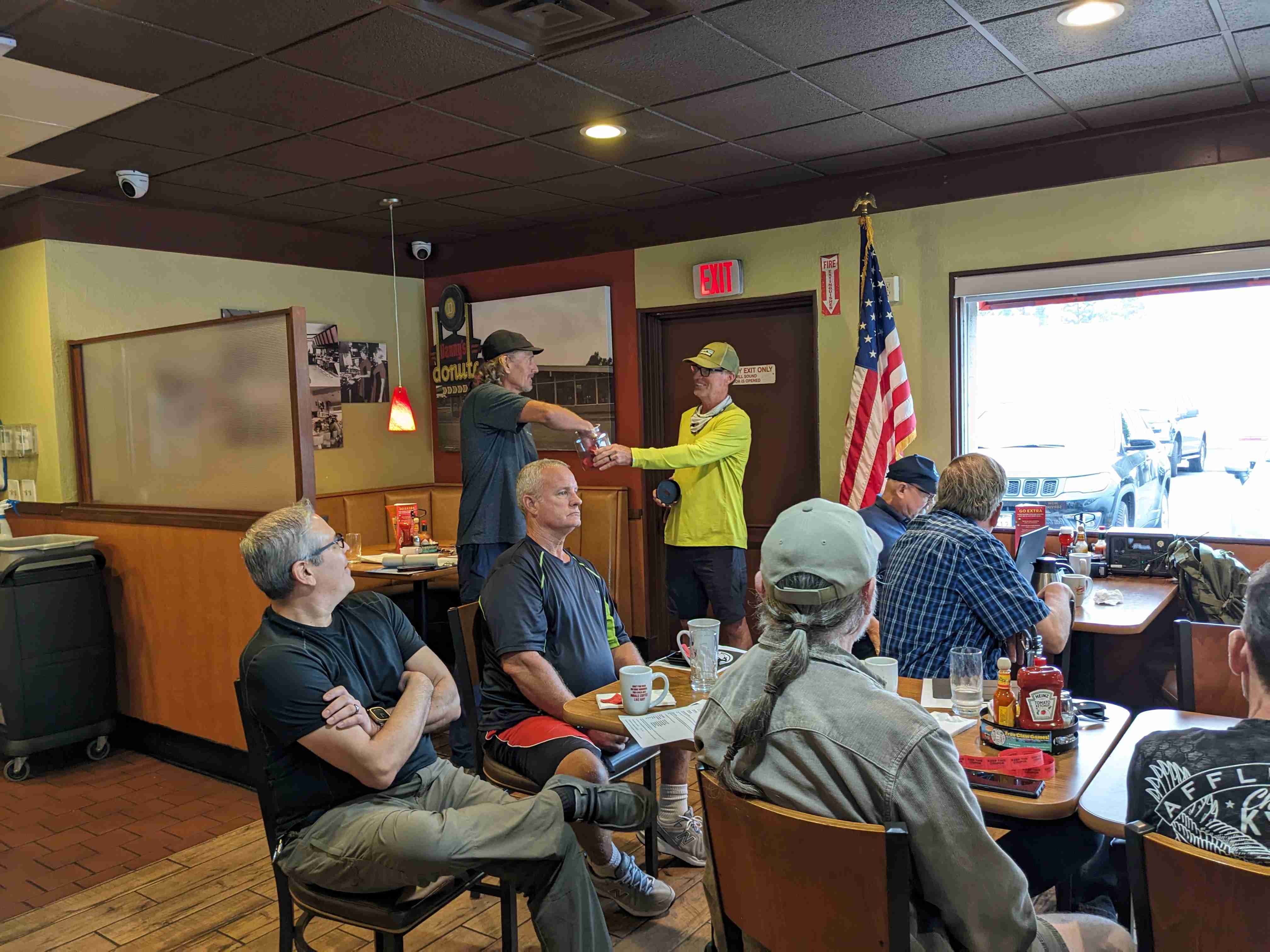 Photo credit goes to Darcy, WI6ORG.
New Website
September 9, 2023
CLARA has a new website. If you see any issues, please contact us.
CLARA Board Elections
July 15, 2023
CLARA board elections for the 2023-2024 year were held on July 15th. Congratulations to the new and re-elected board members:
| | |
| --- | --- |
| President | Jade, K6JDJ |
| First Vice President | Jeff, N6JSV |
| Second Vice President | George, KM6AFI |
| Treasurer | Dale, WE6ER |
| Secretary | Dave, W6DLR |
| First Member at Large | Eric, K6EDK |
| Second Member at Large | John, K6JG |
| Third Member at Large | Bobby, KD6IOW |
Steve, K6ITR, continues as the CLARA trustee.
Field Day 2023
June 25, 2023
CLARA held its first Field Day event in over 10 years on June 25th 2023. The event was held at Borrego Park in Lake Forest. We had a great turnout and it was a fun day, with plenty of contacts made. Thanks to Dave, W6DLR for spearheading and coordinating the successful event, and to everyone who helped and participated.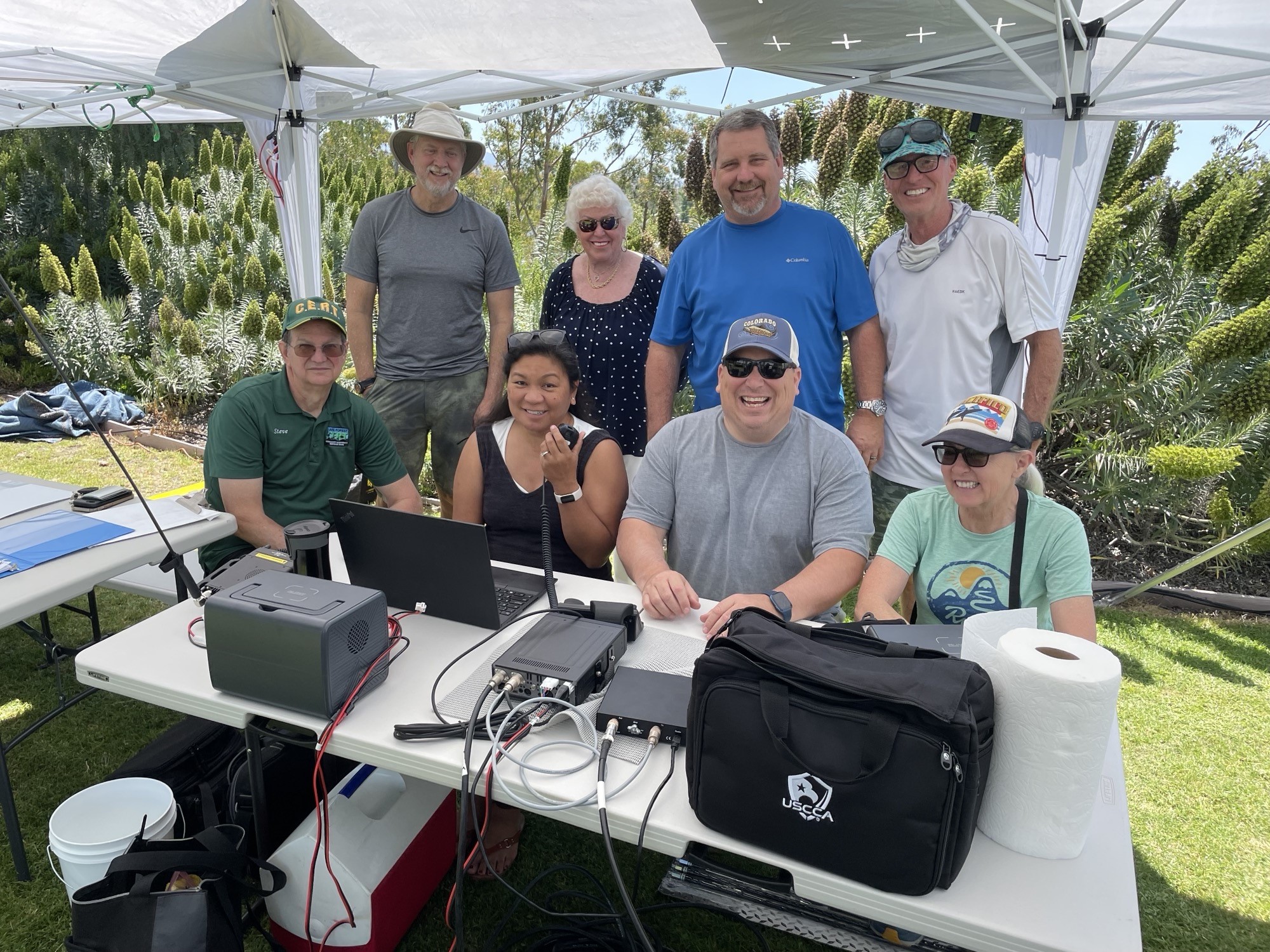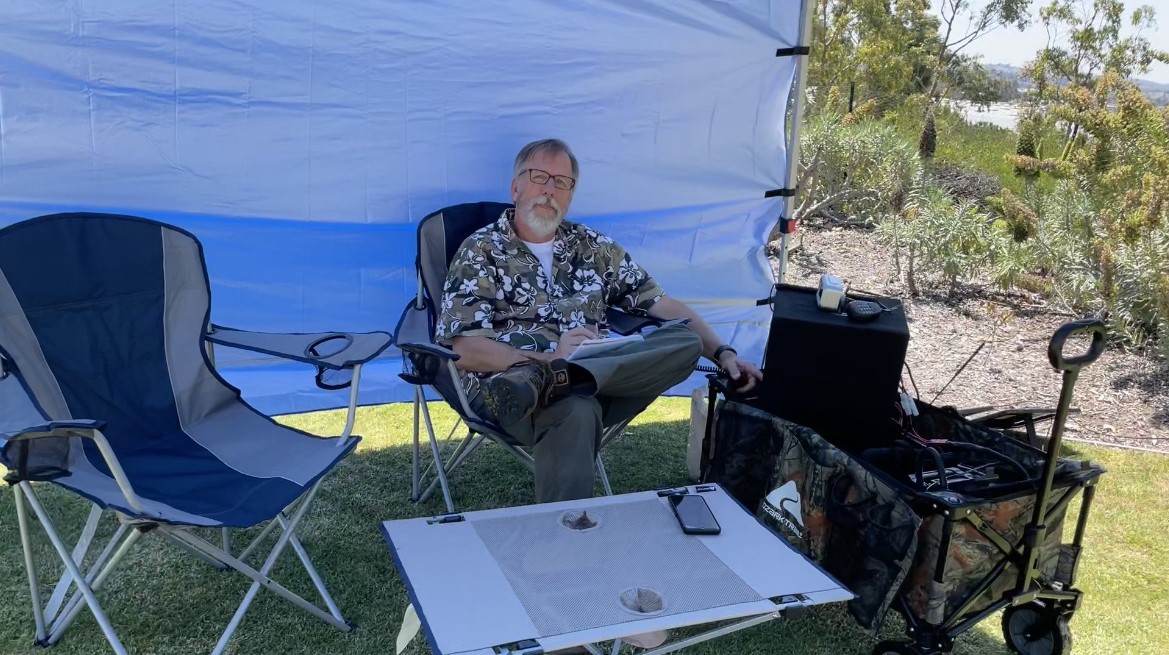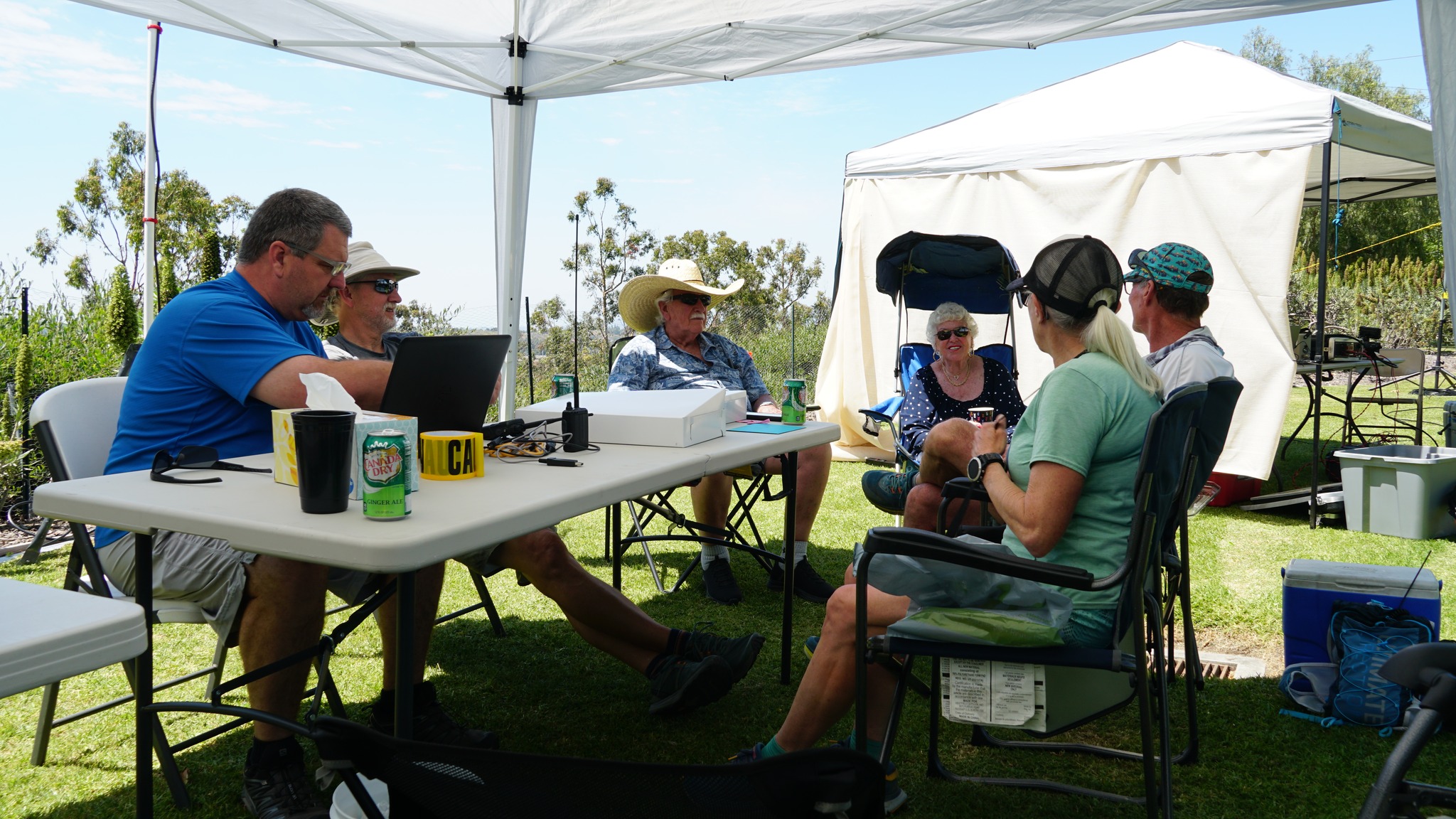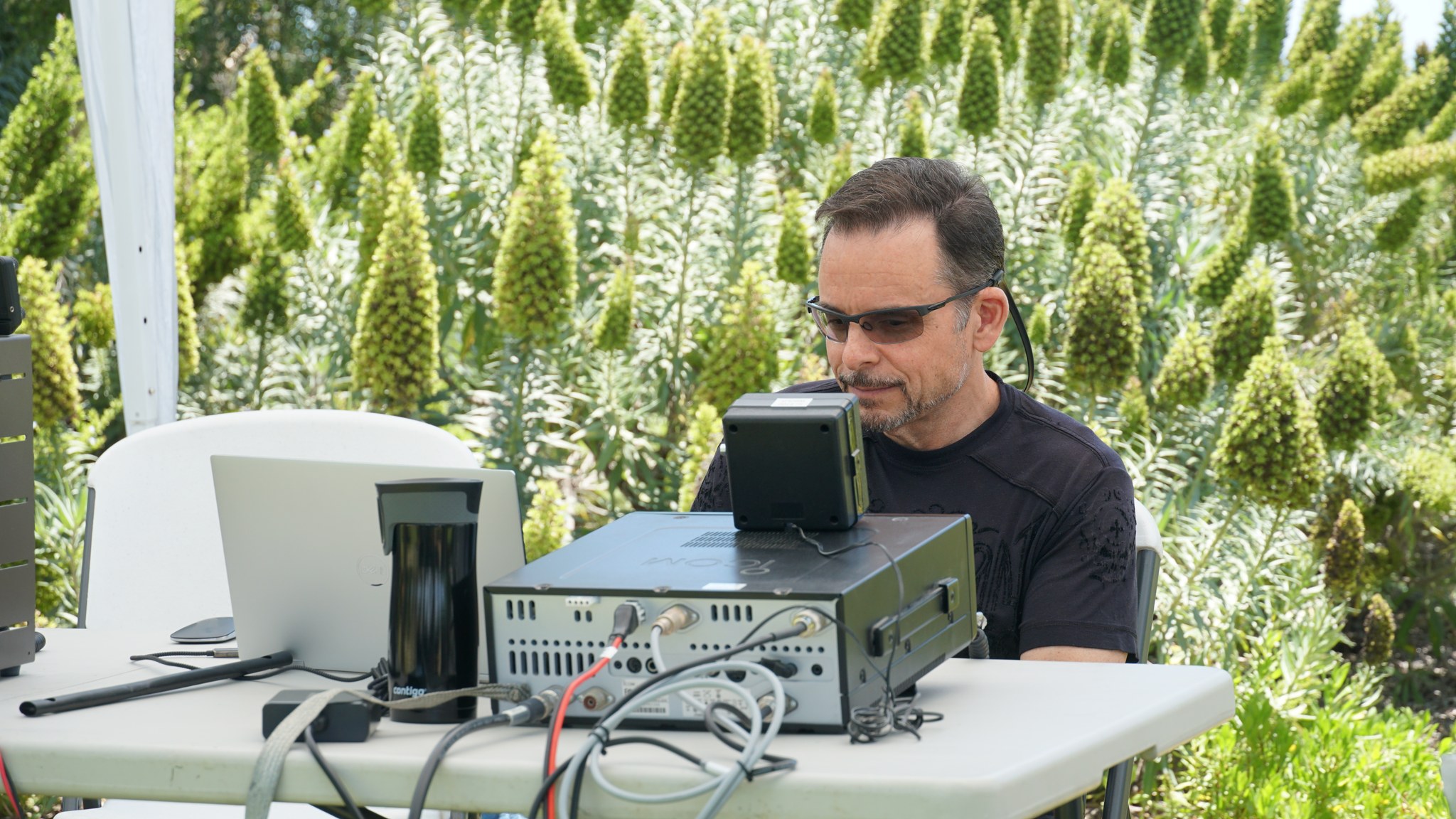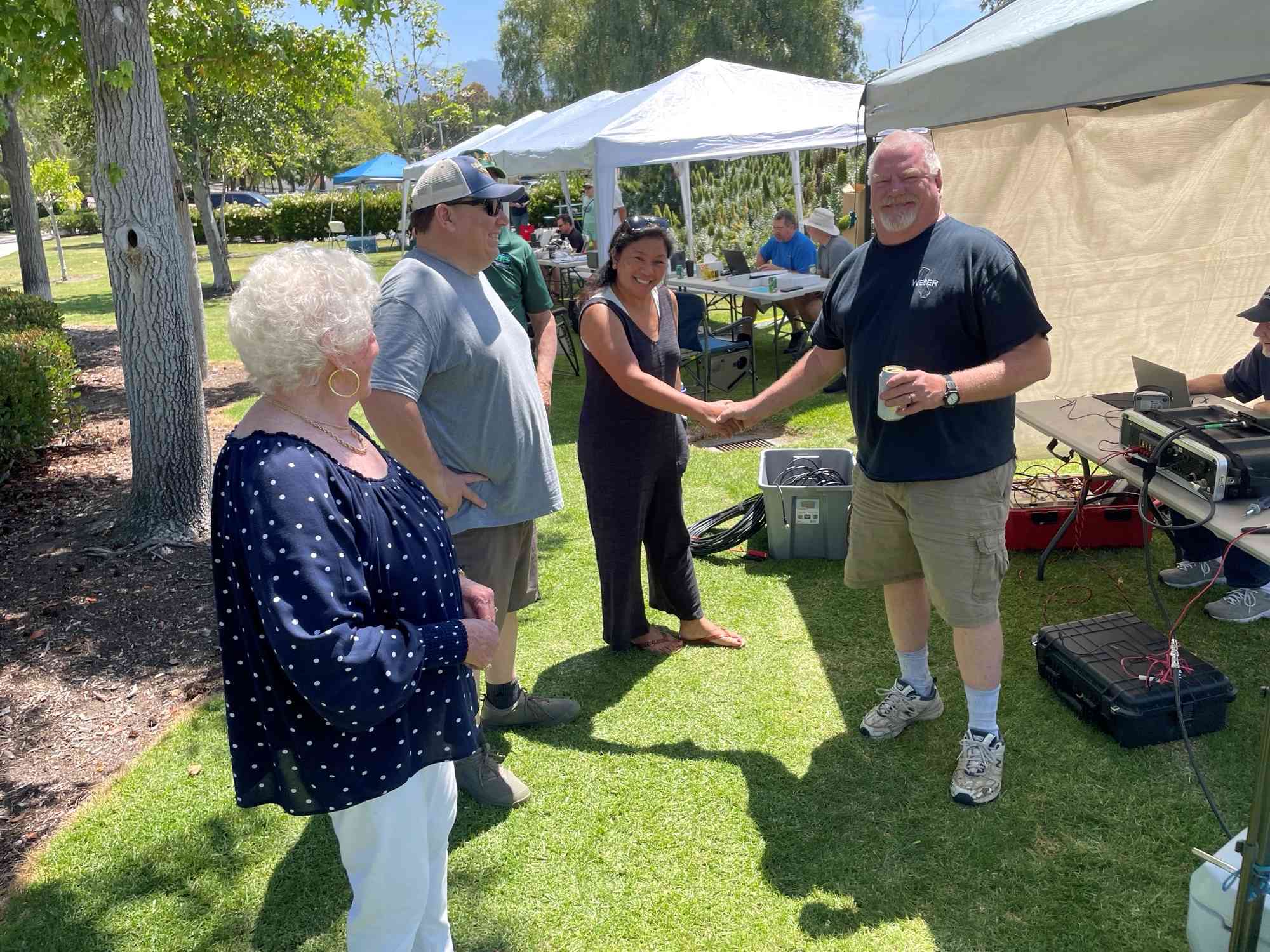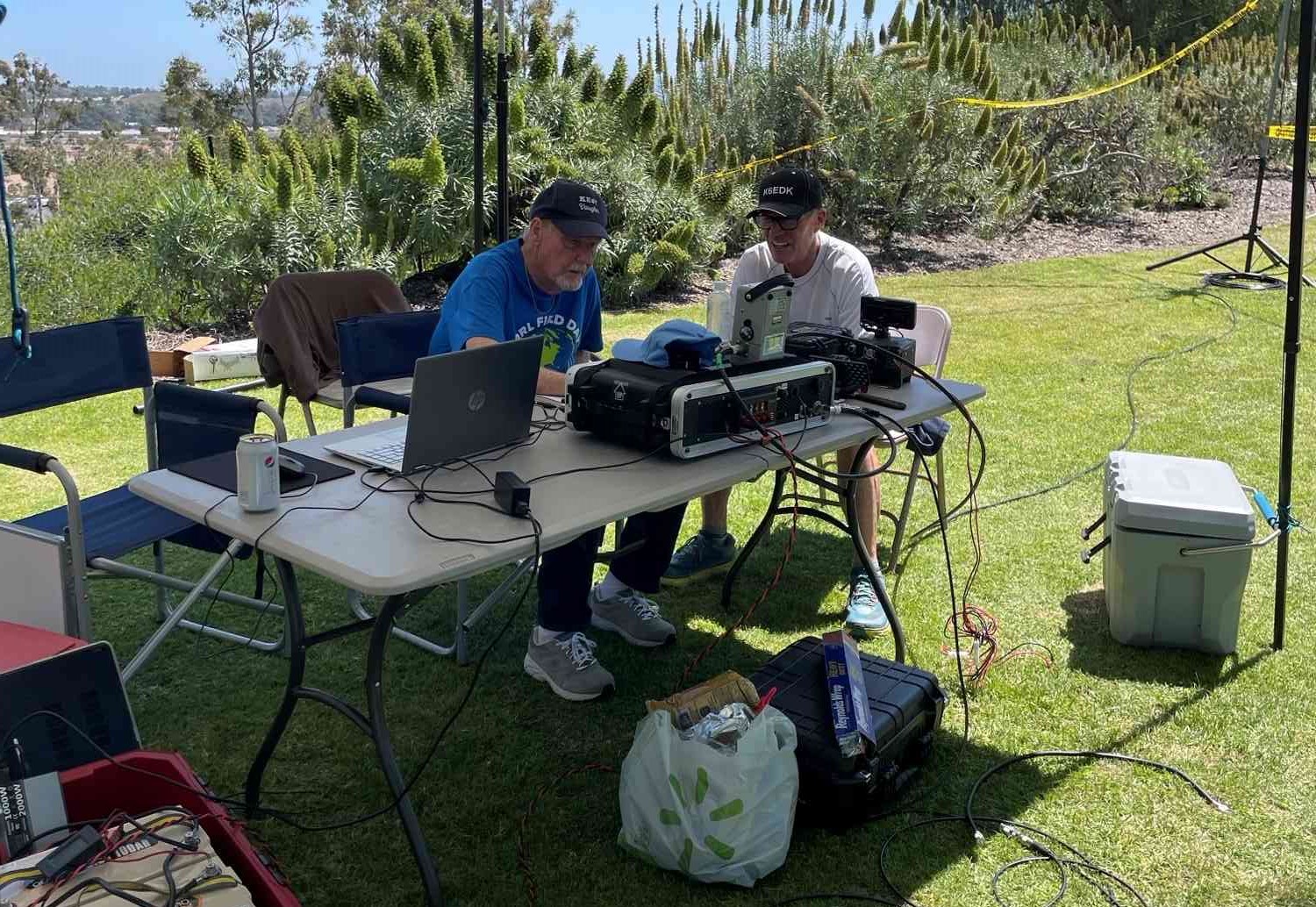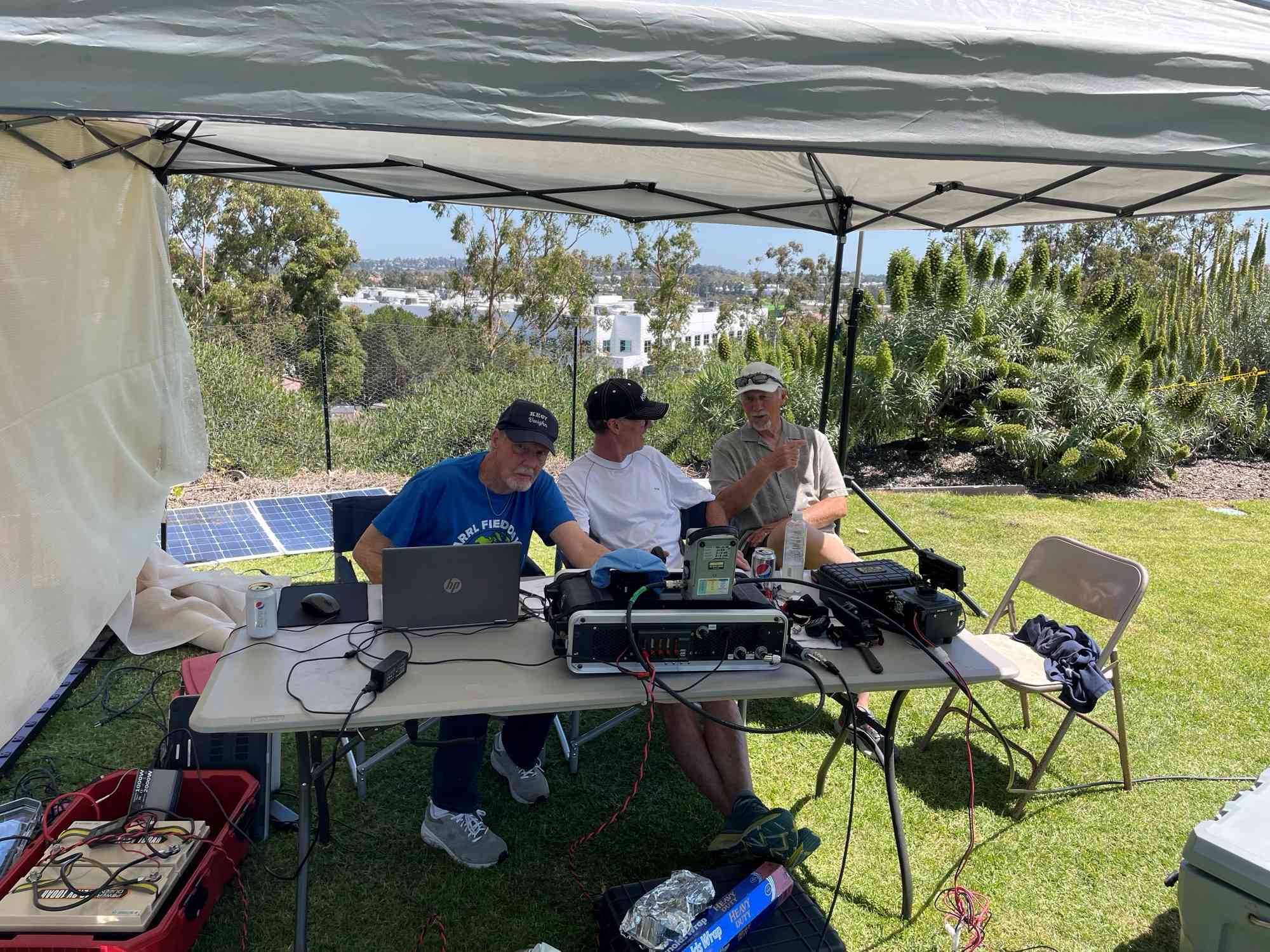 Photo credit goes to Dave, W6DLR; John, KM6TRU; and Darcy, WI6ORG.
New Trustee Appointed
January 15, 2023
Congratulations to Steve, K6ITR, who has been appointed trustee for the Clairemont Repeater Association. Steve's appointment follows the retirement of former trustee of many years, Roy, N6SLD.